IT-Director
Rekryterare

Plats

Göteborg (Kommun), Västra Götaland

Annonserat

den 21 september 2021

Stängs

den 21 oktober 2021

Kategori

Anställningsform

Sysselsättning
We are now looking for an experienced IT- Director for the IT department located at the head office in Mölndal, Gothenburg.
Finding the right person to join our team is about more than filling a job. We are looking for someone with the passion and talent that will help drive our company's success, today and in the future. If that sounds like you, take advantage of the opportunity and apply today.
With a rich history dating back over 40 years, our collaborative approach, work ethic and commitment have made us a global leader in automotive components. We believe the only thing that separates the possible from the impossible is perspective. We are Plasman, One Driving Force!
Job description
You will lead a group of three people, that have responsibilities for different tasks within IT for Plasman in Europe, and our factories.
You will lead the work to implement new solutions and technologies to meet future requirements. Your will lead your team and ensure they have necessary tools and conditions to perform their work to ensure that Plasman has functional and secure IT solutions.

You will:
Manage business and production systems through updates to meet security and productivity needs within given cost limits
Translate business and operational needs into system solutions and IT governance.
Be up to date with the latest technology to be able to predict future needs and tackle changes that affect the working conditions.
Have overall responsibility for the company's IT environment and budget.
This position requires you to travel to our production units.

Your profile
Bachelor of Science in Computer Science or equivalent experience.
At least 5 years' experience as IT-Director.
Proven track record of a result-oriented focus which includes strong strategic thinking and a structured way of working.
Fluent in the English language, spoken and written, advantage if you speak Swedish.

As a person you are structured, a good communicator and used to lead and take charge to move the work forward in a professional manner. In order to be successful with us, you need to understand the needs of the business to interact with other departments. Furthermore, you enjoy a dynamic environment where you have the opportunity to create and build an IT department. You are comfortable with making decisions and taking your own initiatives to lead the work forward.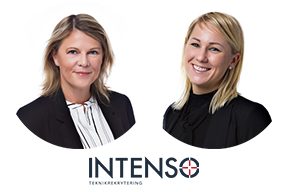 Contact and application
For further information, please contact Malou Magnusson 0707-58 87 45 or Josefine Petersson 0702-50 14 29 at Intenso Teknikrekrytering.
All applications is made through the application button.
We look forward to your application!
About Plasman
We are headquartered in Windsor, Canada, and Gothenburg,Sweden. With more than 4,000 employees worldwide, we operate manufacturing, engineering and sales locations in Canada, United States of America, Mexico, Sweden, Belgium, Norway, China, Germany and Japan. Our product capabilities include single-source solutions for tooling, injection molding, chroming, paint applications and assembly—from concept to completion.
Liknande jobb
Göteborg, Västra Götaland, Sweden
CGI

Ny

Göteborg, Malmö, , Sweden
CGI

Göteborg (Kommun), Västra Götaland
HML Haga Mölndal Lastbilcentral
Liknande jobb
-->
-->