Senior IT-Technician
Rekryterare

Plats

Göteborg (Kommun), Västra Götaland

Annonserat

den 21 september 2021

Stängs

den 21 oktober 2021

Kategori

Anställningsform

Sysselsättning
Come join our IT Team!
We are now looking for a self-driven and service-minded Senior IT-Technician to join our team at our Gothenburg office! Working as an IT Technician at Plasman is a great opportunity where you will be part of an exciting journey in a global and high-tech environment.
Finding the right person to join our team is about more than filling a job. We are looking for someone with the passion and talent that will help drive our company's success, today and in the future. If that sounds like you, take advantage of the opportunity and apply today.
With a rich history dating back over 40 years, our collaborative approach, work ethic and commitment have made us a global leader in automotive components. We believe the only thing that separates the possible from the impossible is perspective. We are Plasman, One Driving Force!
Job description
You are an important part of our IT solutions. With your experience and knowledge, you will ensure that we have the necessary tools and are working in a functional and secure IT environment. You will communicate with technical and non-technical colleagues in the organization and coordinate all IT related issues. You will also contribute to develop our IT environment and to make sure future needs are met.
You will
Provide a second line support for other units within Plasman
Work towards a higher degree of automation/standardization in Plasman's processes
Drive alignment towards a common IT infrastructure and IT environment that is more efficient and cost effective
Support in maintaining and developing the IT platform
Act as a resource in IT projects
Your Profile
Bachelor of Science in Computer Science or equivalent
Proven experience as computer technician or similar role
Proven experience showing the ability to independently structure, prioritize and conduct activities necessary to maintain a stable IT environment
Evaluate and troubleshoot network performance
Excellent communication skills and proficient in the English language (spoken and written)
To succeed at Plasman, you are a team player with a positive problem-solving attitude. You are curious and open to learn new things and are driven by delivering the best service in all situations to our users. Furthermore, you enjoy a dynamic environment where you have the opportunity to contribute to our success and evolve in your profession.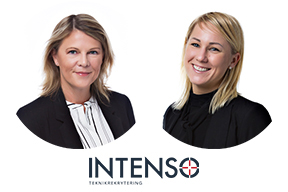 Contact and application
For further information, please contact Malou Magnusson 0707-58 87 45 or Josefine Petersson 0702-50 14 29 at Intenso Teknikrekrytering.

All applications is made through the application button.
We look forward to your application!
About Plasman
We are headquartered in Windsor, Canada, and Gothenburg,Sweden. With more than 4,000 employees worldwide, we operate manufacturing, engineering and sales locations in Canada, United States of America, Mexico, Sweden, Belgium, Norway, China, Germany and Japan. Our product capabilities include single-source solutions for tooling, injection molding, chroming, paint applications and assembly—from concept to completion.
Liknande jobb
Göteborg
Experis konsultuppdrag
Liknande jobb
-->
-->